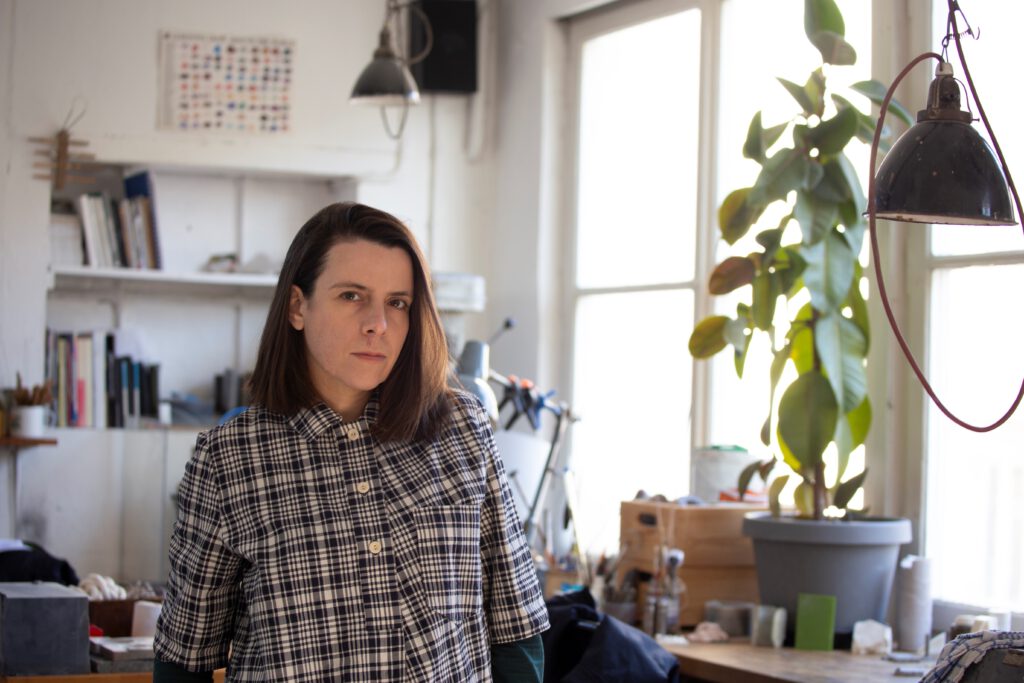 In onze rubriek 'Onderzoeker van de maand' geven we u elke maand een kleine inkijk in het leven van een (PXL-)onderzoeker. Deze maand voor het eerst in English, want we bezoeken onze Portugese collega Patricia Domingues, juwelenontwerpster en onderzoeker binnen het expertisecentrum PXL/UHasselt-MAD-Research.
Name: Patricia Domingues, but my full name is Patricia da Conçeiçao Correia Domingues.
Age: 34 years old
Marital status? Married to Edu Tarin.
Children? Not yet!
Research domain(s): Artistic jewelry, object, stone work, artificial and synthetic materials, craft studies, human body, technologies, landscape and material culture.
I often look for parallels within Earth's geology and the handling of materials and texts. I like to believe meaning-making is already interlaced with, and always latent in, the habitat that surrounds us. That our material cultures start from a bodily, sensory involvement with the world and the different forms of dwelling in territories. Hence a fractal and boomerang relationship exists: the lines that give orientation and shape to the landscape, also shape-orientate us in return. During my PhD project within the MANUFrACTURE and FRAME research groups, I developed a series of installations and projects composed of several jewelry pieces and objects with different scales. I look at them as imaginary 3D models and a scale representation of universal gestures related to instinctive movements and patterns such as subtracting, adding, stacking, cutting, fracturing, flaking, pile, drilling, collecting, finding, wearing, possessing, observing, recognising, classifying, copping etc. All seen as ways to relate and understand the surroundings.
Your passion(s): Learning about the world through materials really is my passion.
Who is your hero (and why)? Women in my family, especially my grandmother and my mother.
My grandmother washed thousands of laundry tanks, so she could pay for my mother's studies. For her part, my mother always focused on being the best in her career, so she could be financially independent and support me in my choices. I am sure that I wouldn't have become a researcher and an artist without the support of these two great women.
Your favourite dish at PXL-Catering? During the Covid quarantine times I deeply missed the catering at PXL. Salmon and the vegetarian sections are among my favorite dishes. But I also tried 'koninginnehapje' (for the first time in my life) and discovered the amazing world of the Belgian 'stoofvlees'.
Contact: patricia.domingues@pxl.be