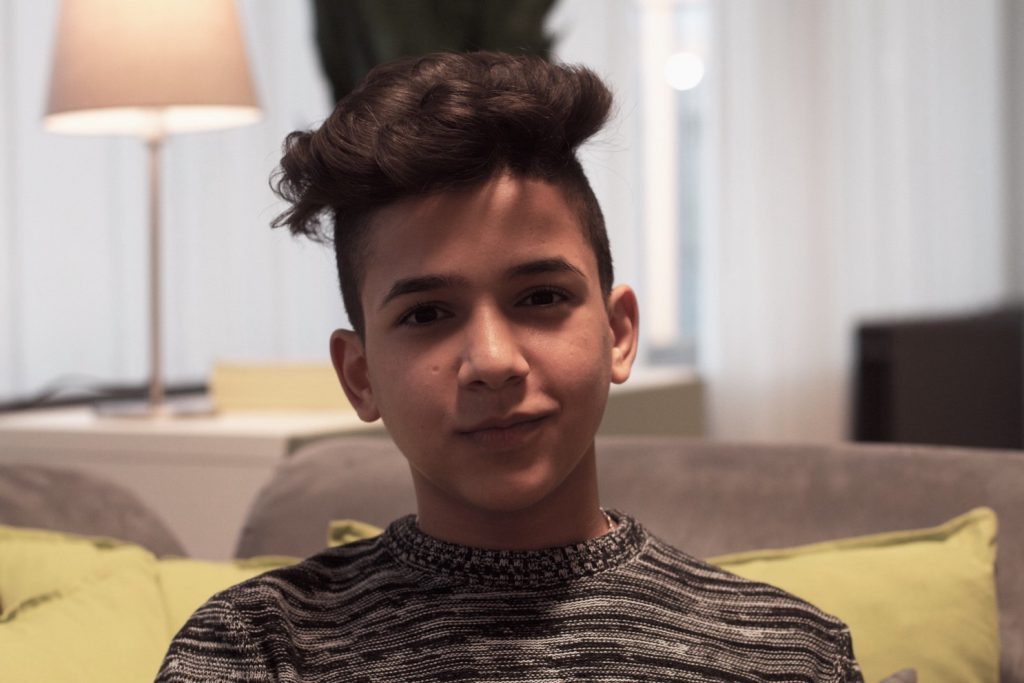 Mustafa (17) liet twee jaar geleden alles achter in Irak, op de vlucht voor het oorlogsgeweld. Zijn droom: in België een eigen kapperszaak starten. Toch riskeert de jongen te worden teruggestuurd naar Irak. Een veelzijdig Mustafa-dossier door PXL-studenten journalistiek.
'Vier uur lang zaten we met veertig in een bootje'
Maïthé Chini
Mustafa (17) liet twee jaar geleden alles achter om naar Europa te komen. Hij is Iraaks vluchteling en was amper vijftien jaar toen hij de oorlog in het Midden-Oosten ontvluchtte. Tweeëntwintig dagen lang was hij onderweg, met een bootje, met de trein, te voet. Dit is het verhaal van zijn gevaarlijke overtocht.
'Thuis in Bagdad werkte ik in het kapsalon van mijn mama sinds ik tien jaar was. Twee jaar geleden werd de oorlog in Irak steeds erger. Elke dag hoorde ik minstens vijf of zes bommen. We waren nergens veilig', vertelt Mustafa. Zijn vader was al in 2006 naar België was gevlucht. Toen op een dag terroristen in de kapperszaak binnendrongen, besloot Mustafa zijn vader te volgen. Met zijn moeder reisde hij naar Istanboel.
'Mijn mama heeft daar 1200 euro betaald zodat ik mee op een bootje naar Griekenland kon. Daarna is ze vanuit Turkije met het vliegtuig terug naar Irak vertrokken. Ze vond het ontzettend moeilijk om me achter te laten. Zelf vond ik het ook heel zwaar, maar ik wilde absoluut in Griekenland geraken', benadrukt Mustafa. Maar dat was gemakkelijker gezegd dan gedaan. De overtocht in een rubberen bootje van Turkije naar Griekenland verliep allesbehalve vlekkeloos.
Oversteek
'Vier uur lang zaten we met veertig mensen in een rubberen bootje. Hoewel het goed weer was, waren de golven echt hoog', herinnert de jonge vluchteling zich. 'In het bootje zaten gezinnen, ook met jonge kinderen. Door de golven kwam er veel water in de boot, we konden er helemaal niks tegen beginnen. Dus zijn we in het water gesprongen. Er was een mevrouw die niet kon zwemmen, en de kinderen waren veel te klein. Ze zijn onder water verdwenen. Ik heb hen daarna niet meer gezien.' Het doet Mustafa duidelijk nog steeds veel verdriet. Na enkele uren kwam het Rode Kruis de drenkelingen uit het water redden. Zij brachten de overlevenden veilig naar Griekenland.
We hadden geen onderdak, geen eten, helemaal niks.
Toen we in Lesbos waren aangekomen, moesten we vijf kilometer wandelen. Toen kreeg ik een papier waarop stond dat ik drie dagen in Griekenland mocht blijven. Ik heb me nooit echt alleen gevoeld, maar toen wel. Ik had nog geen mensen leren kennen. Het was koud. Ik heb er een nacht op straat geslapen. Ik vroeg me af waarom ik eigenlijk de overtocht gemaakt had. In mijn land moest ik tenminste niet 's nachts buiten in de kou slapen.'
Vasteland
Vanuit Griekenland ging Mustafa door naar Macedonië. Hij was er net lang genoeg om de trein naar Servië te nemen, en ook in dat land verbleef hij maar heel kort. 'Opnieuw kreeg ik een papier waarop stond dat ik er drie dagen mocht blijven voor ik weer verder moest. Dus heb ik een bus gepakt naar de grens van Slovenië en Kroatië. Toen ik daar aankwam, heb ik vijfenveertig kilometer gewandeld. We waren er met een hele grote groep. Ik heb het in Kroatië het moeilijkste gehad', aarzelt Mustafa. 'We mochten er drie dagen blijven. Met 3000 personen zaten we daar vast. Het regende heel veel. We hadden geen onderdak, geen eten, helemaal niks. Mijn kleren waren drijfnat.'
Ze mochten niet verder naar Slovenië reizen. Toch bleef de hele groep drie volledige dagen aan de grens. Hartje winter sliepen ze er op de grond, in de hoop het land binnen te geraken. Mustafa vertelt: 'Verschillende kleine kinderen zijn daar gestorven. Van de honger of van de kou. Dat heb ik allemaal gezien. Mijn gsm was ook stuk, dus ik kon mijn mama of papa niet bereiken. Zij dachten dat ik ook dood was.'
Toen hij uiteindelijk in Slovenië aankwam, ging Mustafa onderkoeld naar een ziekenhuis. Via het ziekenhuis kon hij toch zijn ouders bereiken. 'Zij waren heel gelukkig om van mij te horen', glimlacht Mustafa. 'Nadat ik hen bereikt had, heb ik de trein gepakt naar Oostenrijk. Daarna moest ik nog vijftien kilometer verder wandelen naar Wenen.'
Hereniging
Na de koude nachten in Kroatië en het ziekenhuis in Slovenië, besloot de jongen om in de hoofdstad van Oostenrijk in een hotel te overnachten. Vanuit Wenen probeerde hij een trein naar België te nemen, maar hij strandde al in Duitsland. Ook daar kreeg Mustafa weer papieren waarmee hij drie dagen wettelijk in het land mocht blijven. Na even aarzelen vertelt hij: 'In Duitsland heb ik ook een beetje ruzie gehad met een politieagent. Hij zei dat ik, omdat ik jonger dan 16 jaar was, niet alleen verder naar België mocht. Mijn papa moest mij komen halen. Maar hij kon niet naar Duitsland komen. Hij was al lang in België. Omdat hij zelf een vluchteling was, kon hij het land niet verlaten. Dus ben ik kwaad geworden op die agent. Hij heeft mij meegenomen naar een tijdelijke verblijfplaats. Daar moest ik een week blijven.'
Haren knippen kon ik al een beetje. Nu wil ik gewoon mijn diploma behalen en een eigen zaak openen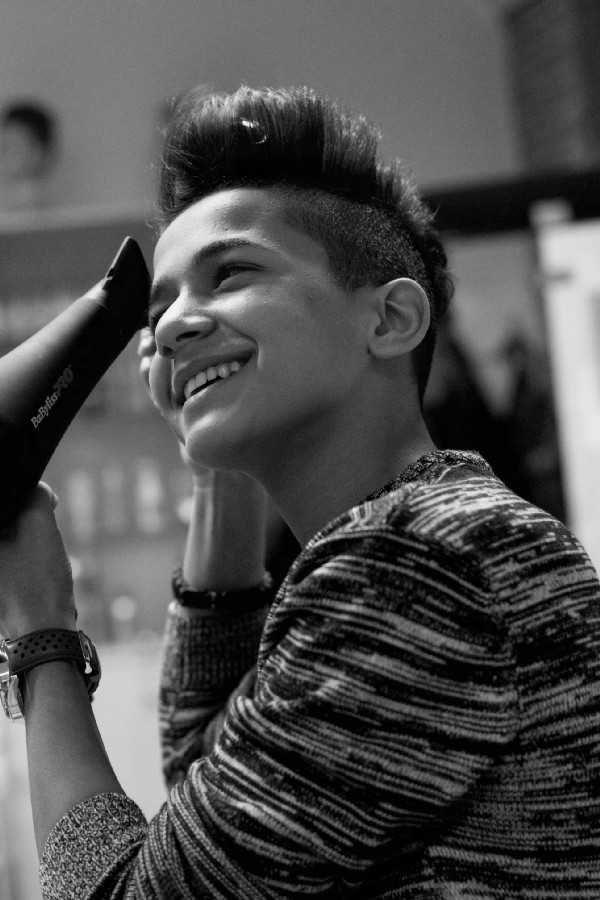 Maar Mustafa was er niet alleen. Een andere vluchteling hielp hem. 'Hij zei me dat ik een auto moest tegenhouden, en de bestuurder geld moest aanbieden om me naar het station te brengen. Ik wist niet waar ik was, dus ik heb gewoon gedaan wat hij me zei. Ik heb een grote auto tegengehouden. De bestuurder heb ik geld gegeven om me naar het station te brengen. Op het station heb ik de trein naar Aken gepakt. En dan ben ik via Aken naar Luik gegaan. Daar was mijn papa', besluit de jongen.
Haartooi
Anderhalf jaar geleden nam Mustafa's vader hem mee naar het asielcentrum in Sint-Truiden. De eerste twee dagen wist niemand dat hij daar was. 'Maar daarna zijn we naar Brussel gegaan', zegt Mustafa. 'Daar hebben ze mijn vingerafdrukken genomen, en mijn naam en andere gegevens genoteerd voor mijn dossier. Toen mocht ik met papa terug mee naar het asielcentrum.'
Naar school ging Mustafa in Herk-de-Stad. Hij volgde er les in de OKAN-klas (onthaalklas voor anderstalige nieuwkomers), waar hij een jaar lang Nederlands leerde. Ondertussen wonen hij en zijn vader niet meer in het asielcentrum in Sint-Truiden, maar in een sociale woning in Tienen. Vanaf het begin van dit schooljaar zit Mustafa op KTA2 in Hasselt. Daar studeert hij haartooi. 'Ik werkte in Bagdad in een kapperszaak. Haren knippen kon ik dus al een beetje. Nu wil ik gewoon mijn diploma behalen en een eigen zaak openen', droomt Mustafa hardop.
Hilde Martens, opvolgcoach van Mustafa:
'Iedere keer als hij zijn verhaal vertelt, word ik emotioneel'
Jente Haesevoets
Wie als kind naar Vlaanderen verhuist en naar school wil, botst al snel op het eerste probleem: de Nederlandse taal. Daarom zijn er in verschillende scholen in Vlaanderen onthaalklassen voor anderstalige nieuwkomers of OKAN-klassen. Leerlingen die de Nederlandse taal machtig zijn na de lessen in de OKAN-klas en instappen in het reguliere onderwijs, krijgen individuele begeleiding door een coach als Hilde Martens.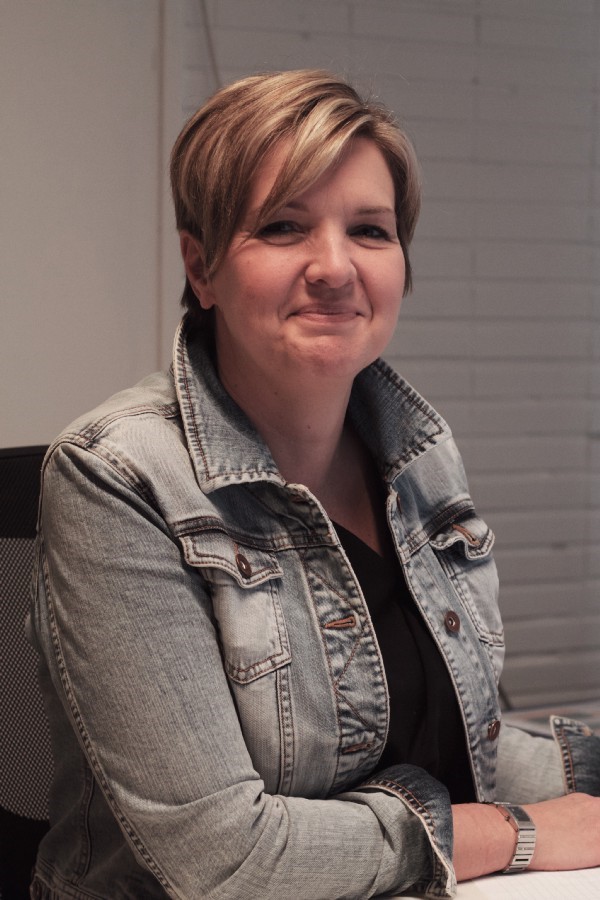 Als anderstalige nieuwkomer in een school met een totaal andere cultuur en structuur lessen volgen in een vreemde taal: het is niet vanzelfsprekend. Een goede begeleiding door de scholen is dus hoognodig. De eerste stap is een taalcursus in een onthaalklas voor anderstalige nieuwkomers of OKAN-klas. 'Mustafa heeft eerst een half jaar in de middenschool in Herk-de-Stad taallessen gevolgd met leerlingen van over de hele wereld,' vertelt Hilde Martens, leerlingenbegeleidster in KTA2 Hasselt, de vervolgschool van Mustafa. Als de kinderen die lessen Nederlands hebben afgerond, zitten ze samen met zo'n leerlingenbegeleider om te kijken welke studierichtingen mogelijk zijn. 'Omdat Mustafa in Bagdad in een kapperszaak werkte, wou hij dus graag de richting haarzorg. In Herk-de-Stad bestaat die richting niet, maar wij hebben die wel. Zo is Mustafa hier in het vierde jaar kunnen instappen.'
Ik was heel blij toen ik hoorde dat Mustafa zich terug kwam inschrijven
Haarzorg
Om de week spreken Mustafa en Hilde Martens af om de situatie te bekijken. 'We praten en evalueren hoe de richting hem bevalt. Zeker in het eerste jaar in het regulier onderwijs is dat hoognodig. Daarnaast kan het zijn dat zo'n leerling af en toe afwezig is door omstandigheden', zegt Martens. Zo was Mustafa de eerste weken van het schooljaar vaak niet in de les. 'Dat kwam omdat hij toen in het asielcentrum in Sint-Truiden woonde, en daar was de situatie niet gemakkelijk. Toen zijn vader een sociale woning toegewezen kreeg in Tienen, is hij in Tienen naar school gegaan. Dat was veel makkelijker dan iedere dag naar Hasselt te komen.' Maar de school daar was totaal anders en Mustafa miste zijn vrienden en de school in Hasselt. 'Hij stond hier plots met zijn vader om zich terug in te schrijven in onze school', glimlacht Martens. 'Ik was heel blij toen ik dat te horen kreeg. Zijn oud-klasgenoten waren ook heel blij, want toen ik met hem naar zijn klas ging, vloog iedereen hem om de hals.' Sinds hij terug in Hasselt op school zit, zijn er weinig problemen met Mustafa. 'Hij heeft sindsdien geen enkele les meer gemist. Hij weet goed wat er van hem verwacht wordt,' voegt Martens nog toe.
Emotioneel verhaal
Het verhaal van Mustafa is toch uitzonderlijk voor Martens, want niet elke leerling uit een taalklas is een vluchteling die helemaal alleen met de boot uit Irak komt. 'Dit verhaal doet echt iets met mij', zegt een duidelijk geëmotioneerde Martens. 'Op de televisie ziet iedereen wel de verhalen van groepen mensen die uit wanhoop de oorlog in hun thuisland ontvluchten op zoek naar veiligheid in Europa. Maar als er dan zo'n jongen voor je zit die dat allemaal heeft meegemaakt, verandert je blik op die hele vluchtelingencrisis wel. Ik heb zijn verhaal al minstens tien keer gehoord, maar iedere keer als hij het vertelt, word ik opnieuw emotioneel.'
Voogdij over een vluchteling
'We proberen altijd onze afstand te bewaren'
Jana Frambach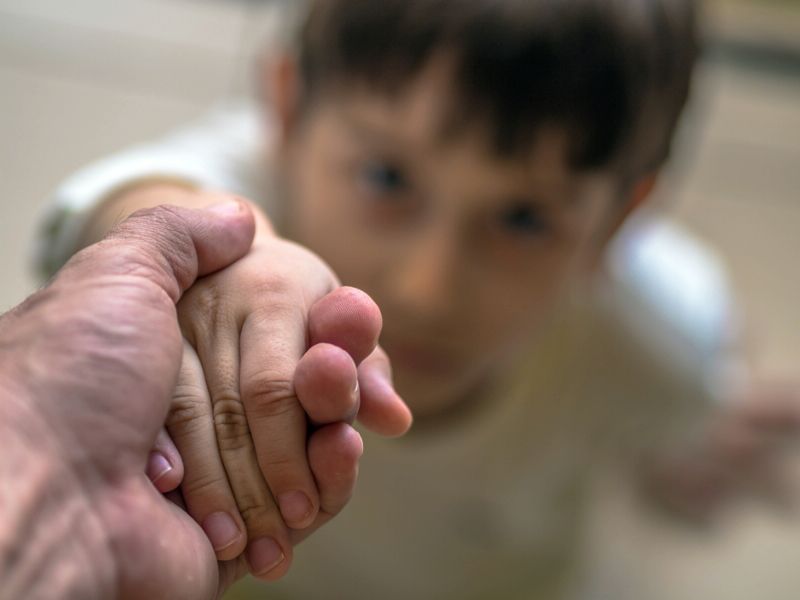 Mustafa werd in België herenigd met zijn vader. Heel veel jonge vluchtelingen hebben dat geluk niet. Velen ondernemen de reis alleen of raken het contact met hun familie onderweg kwijt. Zij worden bij aankomst in ons land onder de voogdij van iemand met de Belgische nationaliteit geplaatst. De voogd vertegenwoordigt de minderjarige op juridisch vlak.
Wanneer niet-begeleide minderjarige vluchtelingen aankomen in ons land krijgen zij een voogd toegewezen. Dit is een persoon met de Belgische nationaliteit die de vluchteling wettelijk vertegenwoordigt.
De federale overheid definieert de functie van een voogd als volgt: 'Als wettelijk vertegenwoordiger die moet toezien op het algemeen welzijn van de minderjarige, fungeert de voogd als 'rode draad' die borg staat voor de ontwikkeling van de vereiste vaardigheden voor een actieve participatie in de samenleving.' Wat dat kan inhouden: vragen om bijstand van een advocaat, een asielaanvraag indienen of een verblijfsvergunning aanvragen.
Familie krijgt niet zomaar voogdij
Het is opvallend dat een meerderjarig familielid van een minderjarige vluchteling die zich in ons land bevindt, niet zomaar voogdij over het kind kan krijgen. Enkel zijn ouders hebben het recht op die voogdij. Zolang de ouders leven, kan er dus niemand anders voogd worden van het kind. Stel dat een minderjarige vluchteling de reis naar België maakt met zijn grootmoeder of tante en de ouders zich nog in het land van herkomst bevinden; dan heeft die grootmoeder of tante niet het recht om voogd van de minderjarige te worden. De minderjarigen kunnen wel bij hun familie gaan wonen, maar die familieleden kunnen de minderjarige vluchteling niet wettelijk vertegenwoordigen.
_Soms is het echt nodig dat we als voogd heel dicht bij de jonge vluchteling staan_
In tegenstelling tot wat velen denken, staan voogden niet in voor de psychosociale begeleiding van de jongeren. Die krijgen de minderjarigen in de instelling waar ze verblijven of van de pleegouders die hen opvangen. 'Als een jongere in een opvangcentrum verblijft, wordt hij daar begeleid. Soms kan hij ook bij familie terecht. In andere gevallen is het wel echt nodig dat we als voogd heel dicht bij hem staan. Natuurlijk proberen we altijd onze afstand te bewaren', zegt Raf Thomas, voorzitter van de vzw OLIV(Overleg Limburgse, Vlaams-Brabantse en Brusselse voogden van niet-begeleide minderjarige vreemdelingen).
Verplichtingen en vergoedingen
Aan het werk van een voogd zijn een aantal verplichtingen verbonden. Zo moet die geregeld verslagen opmaken over de jongeren waar hij voogdij over heeft. Verder moet een voogd de minderjarige bijstaan bij alle procedures en alle verhoren bijwonen. Voor deze verplichtingen krijgen vrijwillige voogden een tegemoetkoming van 605,26 euro per jaar per voogdij.
Er zijn ook werknemer-voogden. Die werken voor verenigingen die voogden tewerkstellen, zoals het Rode Kruis. Professionele voogden die fulltime voogd zijn hebben doorgaans 25 voogdijen lopen. Zij krijgen een vergoeding van 3.500 euro van de federale overheid per jaar en per voogd.
Ongeacht cultuur of achtergrond
'Iedereen gelijk voor de wet'
Mathias Vranckx
HASSELT — Iedereen gelijk: dat is de boodschap van Luc Van Doninck, vluchtelingencoördinator in Campus Hast. Al te vaak worden vluchtelingen anders behandeld. Gelukkig is Campus Hast, een katholieke school in Hasselt, een plek waar iedereen zijn talenten kan ontdekken en ontwikkelen.
'Bij Campus Hast volgen en vangen wij anderstalige nieuwkomers op. In eerste instantie gaan wij na in welke mate zij het Nederlands beheersen en of zij al school gelopen hebben in het verleden. Met andere woorden: zijn zij analfabeet of anders alfabeet?'
'Vervolgens stellen we dan een pakket samen zodat zij zo snel mogelijk het Nederlands als taal machtig zijn. De meesten zijn daar na een periode van 6 maanden tot een jaar al vrij snel mee weg.' Nederlandstalige kinderen leren tien- tot twaalfduizend woorden per jaar aan. Bij vluchtelingen ligt dat vanzelfsprekend anders en verloopt de woordenschatverwerving wat langzamer.
Arbeidsmarkt
Van Doninck: 'Het tweede aspect is dat van de trauma's. Die hebben ze voornamelijk opgelopen door oorlogssituaties in hun land van herkomst. Ook daar biedt Hast gespecialiseerde hulp.
'Wanneer de vluchtelingen onze taal grotendeels onder de knie hebben, geeft Hast hen een professioneel advies naar een opleiding op maat. Op die manier kunnen ook zij uiteindelijk op de arbeidsmarkt terechtkomen. Dat proces gebeurt niet zomaar op één, twee, drie. Sport en bijvoorbeeld jeugdbewegingen zijn hierbij een uitstekende afleiding. Tijdens spelmomenten is de drempel naar het vrienden maken veel kleiner.' Hun intrede in het Vlaamse sociale leven wordt hierdoor vergemakkelijkt. 'Vooral de opvangcentra en de overheid verdienen hiervoor een pluim' , aldus Van Doninck.
Vluchtelingen van Pluto
Toch is de angst voor iets vreemds een gevoel dat regelmatig terugkeert in onze samenleving. Van Doninck vraagt zich af waarom het zo moeilijk is om deze kinderen hetzelfde thuisgevoel te geven. Iedereen heeft toch recht op dezelfde kansen. Deze anderstaligen staan trouwens ook enorm open voor verandering. Ze willen er alles aan doen om zich te integreren in onze maatschappij. Toch leeft het beeld binnen de publieke opinie dat vluchtelingen van een andere planeet komen. 'Het enige tolerantiepunt waarmee rekening zou moeten worden gehouden, is het feit dat ze het Nederlands nog niet voor de volle honderd procent machtig zijn', stelt de coördinator. Veel mensen begrijpen niet waarom het zolang duurt vooraleer de vluchtelingen onze taal spreken. Vlamingen zijn heel flexibel als het gaat over vreemde talen. Zij passen zich dan ook vrij makkelijk aan een andere taal aan. Maar dat is niet overal vanzelfsprekend.
We spreken hier over een heel ingewikkelde materie. Het is iets dat de hele wereld aangaat. Overal op aarde zijn er welbepaalde emoties of haatgevoelens aan die vluchtelingencrisis verbonden. Uiteraard is de coördinator ook persoonlijk enorm betrokken bij elke situatie. Op emotioneel vlak is dit niet altijd eenvoudig. Van Doninck: 'Je bouwt natuurlijk een band op met de kinderen met wie je werkt. Het ergste vind ik dat bijvoorbeeld een kind in de voormiddag nog bij ons op de schoolbanken kan zitten en in de namiddag een telefoontje krijgt dat hij of zij moet opkrassen naar wie weet waar. Zoiets is voor mij heel zwaar om te dragen.'
Safety first
Van Doninck roept de overheid dan ook op tot betere vooruitzichten voor de vluchtelingenjongeren. 'De onzekerheid moet weggewerkt worden.' Geef die vluchtende kinderen een gevoel van tijdelijke veiligheid. Nu leven ze constant in angst, bang afwachtend op een genadeloos verdict. Dat is geen verbetering naar hun land van herkomst toe. 'Wanneer wij als organiserende school s morgens niet weten of een kind in de namiddag nog bij ons op de schoolbanken zit, kunnen wij ons werk ook niet optimaal uitvoeren.' Ook pleit hij voor een in zekere mate verplichte huisvesting van vluchtelingen in steden en gemeenten. Maar dan niet in opvangcentra, maar meer in LOI's (Lokale Opvang Initiatieven).
Tot slot richten we nog eenmaal de pijlen op de toekomst. Van Doninck ziet de toekomst wel min of meer rooskleurig in. Toch blijft er nog een heleboel werk. 'Gezien de economische en culturele toestand van de wereld vandaag zal de toestroom van vluchtelingen nog wel een tijdje aanblijven. Het is dan ook de verantwoordelijkheid van de nationale en internationale politiek om hiervoor een consequent beleid uit te stippelen', stelt Luc Van Doninck afrondend.
​
Stijn Valkeneers, directeur KTA 2 Villers in Hasselt:
'Wij bieden vluchtelingen een warm nest'
Jesse Oyen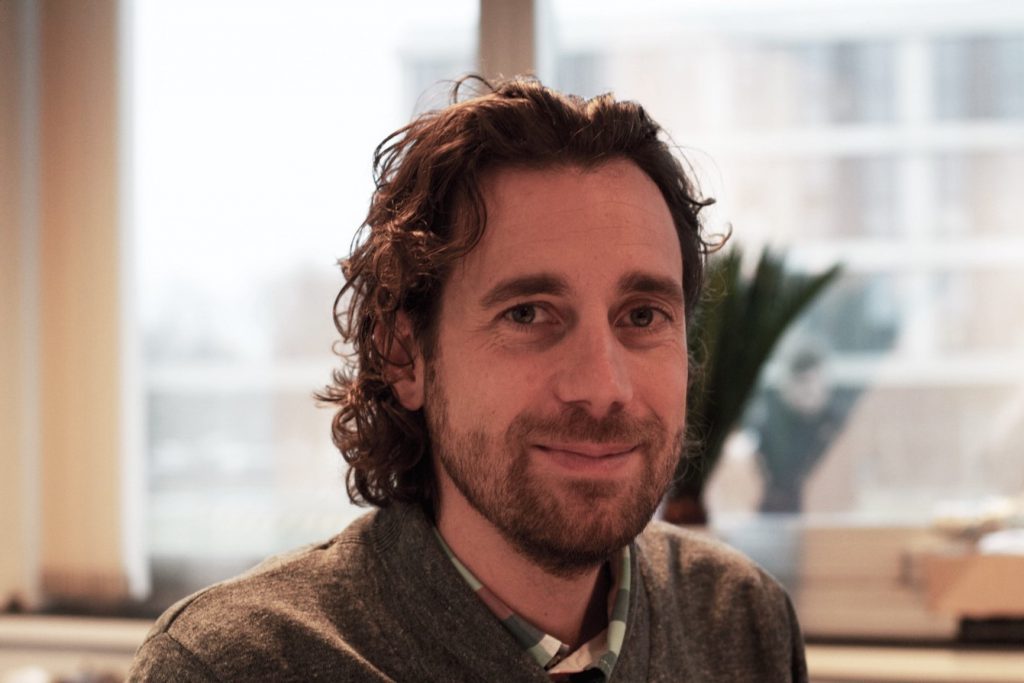 HASSELT – Taal is het begin en het einde van alles. Daarom zet de school KTA2 Villers in Hasselt fors in op onthaalonderwijs voor anderstalige nieuwkomers, kortweg OKAN. Directeur van de school, Stijn Valkeneers, vindt dit zeer belangrijk. 'Wij leren ze de taal en bieden ze zekerheid. Dat zorgt ervoor dat ze onze school beschouwen als een warm nest.'
'Wij hebben de oudste OKAN-klas van de regio,' vertelt Valkeneers. Al meer dan 20 jaar ontvangt KTA 2 Villers in Hasselt anderstalige nieuwkomers. Mustafa is één van hen. In de OKAN-klas leren die leerlingen de Nederlandse taal en worden ze ondersteund bij hun studies. KTA 2 was een van de pioniers. Daarom heeft de school nu een pak OKAN-ervaring en die ervaring komt vandaag meer dan ooit van pas.
'Door de jaren heen zaten er gemiddeld 50 à 60 leerlingen in de OKAN-klassen', zegt Valkeneers. 'Vorig jaar was er een enorme groei. Mede door het toenemende aantal oorlogsvluchtelingen is het aantal anderstalige nieuwkomers verdubbeld. Toch is dat voor ons geen probleem. We zijn een grote school van 960 leerlingen, dus in het geheel is de impact goed te dragen. Voor ons zijn die vluchtelingen doodgewoon mensen, wij maken geen onderscheid. Wij willen de kinderen iets bijleren en ze een toekomst bieden.'
Er wordt alles aan gedaan om de leerlingen een parcours op maat aan te bieden
Parcours op maat
Die toekomst begint bij het aanleren van de Nederlandse taal. 'Taal is het begin en het einde van alles', vindt Valkeneers. 'Onze school zet hier dan ook fors op in. Het zijn niet alleen de taalklassen waarin de anderstalige nieuwkomers Nederlands leren. Vaak stromen de OKAN-leerlingen door naar het regulier onderwijs binnen onze school. In dat regulier onderwijs wordt er rekening gehouden met die doorstroom. Leerkrachten denken na over hoe ze hun cursus moeten opstellen, welke terminologie ze kunnen gebruiken enz. Er wordt alles aan gedaan om de leerlingen een parcours op maat aan te bieden.'
Dat parcours op maat is ook effectief nodig. Hoewel het merendeel van de anderstalige leerlingen vandaag uit het Midden-Oosten komt, is toch iedere leerling anders. Er zijn verschillen qua leerstijl en leersnelheid en daar wordt rekening mee gehouden. Het enige gemeenschappelijke element in die groep, is de Arabische taal. Dat is volgens Valkeneers niet altijd bevorderlijk voor het aanleren van het Nederlands. 'Het is interessanter wanneer de OKAN-leerlingen uit verschillende groepen komen. Nu grijpen ze snel terug naar een taal die ze gewoon zijn, het Arabisch. Tussendoor praten ze Arabisch in plaats van Nederlands en dat is ook heel normaal. Mochten er Fransen of Duitsers tussen zitten, dan moesten ze het Nederlands wel gebruiken als gulden middenweg. Wij stimuleren ze wel om Nederlands te spreken met elkaar. Zo organiseren wij naschoolse activiteiten zodat ze het Nederlands beter onder de knie krijgen en ze zich thuis voelen op onze school en in ons land.'
Veilig nest
Dat ze zich thuis voelen op KTA 2, blijkt uit het grote aantal leerlingen dat terugkeert naar de school. Een voorbeeld hiervan is Mustafa. Hij verhuisde en ging naar een school korter bij zijn nieuwe thuis. Na enkele maanden keerde hij terug naar Hasselt. 'Dat zien we wel vaker', vertelt Valkeneers. 'Onze school heeft een groot aanbod en pakken ervaring. Leerlingen voelen zich hier dan ook veilig en geborgen. Dat zie je ook bij Mustafa. Voor hen is die veiligheid zeer belangrijk.'
​
Mustafa laat bijzonder indruk na op Tom Waes
'Hij is een toonbeeld voor vluchtelingen'
Jasmien Kuipers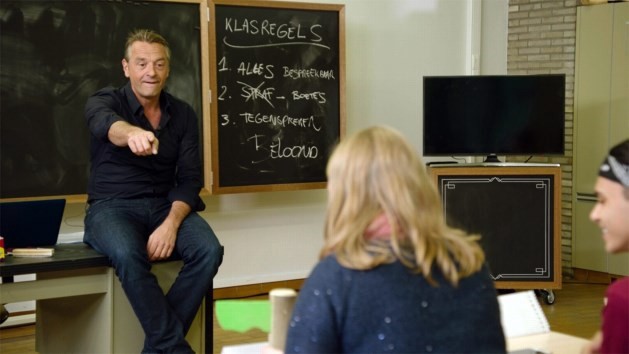 Wie op Eén naar De Klas met Tom Waes heeft gekeken, herinnert zich vast nog Mustafa (17). Waes trachtte de klas van het KTA2 in Hasselt wat bij te leren over geld, maar wat de meesten bijbleef was het aangrijpende verhaal van de gevluchte Irakees. 'Mustafa zal ik nooit vergeten. Zijn levensverhaal raakte mij diep, maar was tegelijkertijd hoopgevend', vertelt Waes.
'Weinig mensen beseffen wat vluchtelingen allemaal meemaken. Het is allesbehalve rozengeur en maneschijn. Ze verlaten niet simpelweg hun thuis en hun familie', zegt Tom Waes. 'Er is al veel gezegd en geschreven over de vluchtelingenproblematiek en niet altijd op een positieve manier. Mustafa beantwoordt niet aan dat stereotype beeld. Hij spreekt al zeer goed Nederlands en verdient in zijn vrije tijd wat zakgeld als kapper in een vluchtelingencentrum. Hij bewijst dat hij geen profiteur is, maar hard zijn best doet om hier te kunnen blijven. Hij is een toonbeeld voor vele vluchtelingen', aldus Waes.
Tom Waes kreeg na de aflevering van De Klas veel positieve reacties. 'Ik zat tijdens de uitzending van De Klas in Mexico. Na de aflevering kreeg ik enorm veel reacties binnen op Twitter. Mustafa kwam vaak terug in de tweets. De kijkers waren duidelijk even aangedaan als ik', zegt een nog steeds bewogen Tom Waes.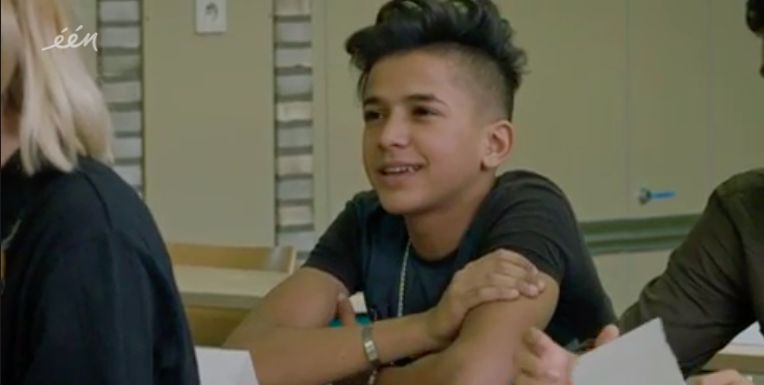 Voor veel mensen is de vluchtelingenproblematiek een ver-van-hun-bed-show. De té kleine bootjes en drijvende zwemvesten zien we enkel in de media, maar nu stond iemand die het zelf heeft meegemaakt voor de neus van Tom Waes. 'Dat deed mij wel iets. Hij was één van die mannekes die een enorme zware tocht heeft afgelegd om uiteindelijk herenigd te worden met zijn vader. Je krijgt mij niet vaak stil, maar na het horen van zijn verhaal moest ik toch even slikken. Er is geen beter voorbeeld dan Mustafa, die voor de juiste reden naar België komt om toch aan een toekomst te werken.'
Mustafa is de laatste maanden een inspiratie geweest voor Waes, zo ook voor zijn werk. 'Ik kan er momenteel nog niet veel over zeggen, maar we zijn bezig aan een programma waar we inspiratie vonden bij de vluchtelingenproblematiek. In zekere zin kan je dus wel zeggen dat Mustafa mij diep geraakt heeft', besluit Waes.
Jean-Marie Slangen, coördinator ontvangstklassen Provinciale Technische School Maasmechelen
OKAN is meer dan een taalcursus voor vluchtelingen
Sybille Bruneel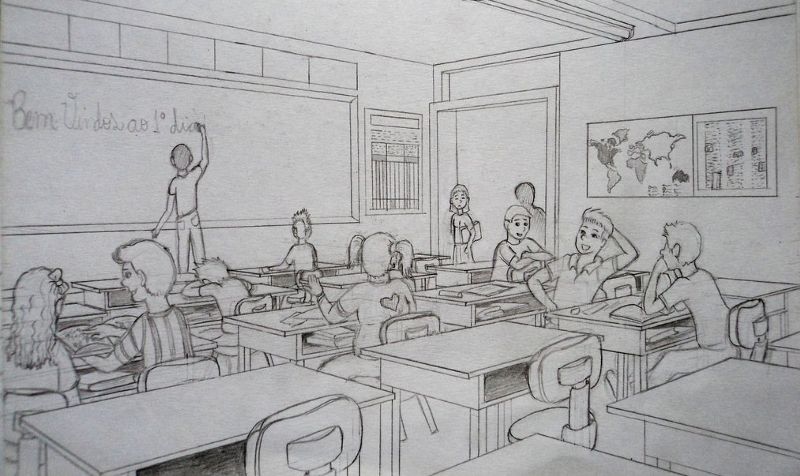 MAASMECHELEN  —  De OKAN oftewel ontvangstklas voor anderstalige nieuwkomers ontstond in 1995 in Vlaanderen. In deze klassen kunnen kinderen van 12 to 18 jaar terecht die – zoals de naam al aangeeft – nieuwkomers zijn en het Nederlands niet beheersen. Het gaat dus over immigranten, al dan niet vluchtelingen. Zo'n ontvangstklas kan uit een groep totaal verschillende leerlingen bestaan. Sommigen zijn analfabeet omdat ze in hun land van herkomst geen onderwijs kregen, anderen hebben wel al een opleiding gehad. Ook Mustafa, de Iraakse vluchteling in dit dossier, heeft in zo een klas gezeten voor hij de gewone lessen mocht volgen.
De bedoeling van OKAN is om de leerlingen zo snel mogelijk praktisch Nederlands taalgebruik aan te leren. In de Provinciale Technische School Maasmechelen (PTSMM) werkten ze al met anderstalige leerlingen nog voor OKAN werd uitgevonden. Rond 1990 richtte de school een speciale klas in voor 'onaanspreekbaren', allochtonen die de Nederlandse taal niet beheersen. In deze klas kwamen de kinderen terecht van de buitenlandse mijnarbeiders in Maasmechelen. Van vluchtelingen of asielzoekers was er toen bijna geen sprake. Ook nu zijn zeker niet alle 68 leerlingen die in de ontvangstklassen van PTSMM zitten, asielzoekers. De grote meerderheid bestaat uit jongeren van Afghaanse afkomst. Samen zijn zij goed voor 28 van de 68 leerlingen. Daarnaast zijn er ook leerlingen afkomstig van Brazilië, Cuba of Thailand die in België zijn terechtgekomen door een huwelijk tussen een Belg en een van hun ouders. Ook deze jongeren worden opgevangen in de ontvangstklassen.
Meer dan vluchtelingen
Omdat PTSMM een grote groep anderstalige leerlingen opvangt, werkt de school met verschillende klassen en niveaus. 'We werken eigenlijk met drie fases hier', zegt Jean-Marie Slangen, OKAN-coördinator van PTSMM. 'Eerst kijken we hoeveel kennis de leerlingen al hebben via vier verschillende tests; een wiskundetest, een leestest, een schrijftest en een 'covaartest'. Die laatste test heeft niets met taal te maken maar kijkt of de leerling logisch kan redeneren door onder meer codes te ontcijferen. Op die manier wordt er bepaald of de leerling gealfabetiseerd is of niet.' Het kan goed zijn dat een leerling wel al naar school is geweest in zijn of haar thuisland, maar toch terechtkomt bij de niet-alfa's. Dat is zo het geval bij kinderen uit landen waar ze het westerse alfabet niet gebruiken.
Zodra de tests achter de rug zijn en de leerlingen kunnen instappen, worden ze over kleine klasgroepen verdeeld. 'We proberen de klassen zo klein mogelijk te houden. De grootste groep bestaat nu uit 12 leerlingen maar er is ook een klas in fase 1 waar ze maar met drie zitten voorlopig', verklaart Jean-Marie Slangen. Fase 1 is de groep die gealfabetiseerd moet worden. 'Dat is vaak echt het niveau eerste leerjaar hier', legt Slangen uit. Leerlingen leren hoe ze zich moeten voorstellen en simpele dingen vertellen. 'Vanaf fase 2 leren ze echt woordenschat per thema en in fase 3 komt de grammatica erbij.'
Vanaf fase 2 biedt de school ook godsdienstlessen aan. Jean-Marie Slangen: 'Het is niet zo dat we de leerlingen echt allemaal apart hun godsdienst geven. De vraag zou daarbij ook rijzen of dat in de eigen taal of in het Nederlands moet gebeuren. Onze godsdienstlessen zijn meer informatieve lessen over normen en waarden die in iedere religie voorkomen. In fase 3 ligt de nadruk op vaardigheden. Dan krijgen leerlingen ook onder andere wiskunde en ICT aangeboden.'
Wat na OKAN?
Ondanks al deze inspanningen is het moeilijk om op amper één jaar tijd de taal onder de knie te krijgen. Dat kan ook aan de motivatie van de jongeren liggen. 'Soms zijn jongeren hier tegen hun zin. Zij die bijvoorbeeld naar België zijn verhuisd door een huwelijk hebben daar problemen mee. Die jongeren moesten een heel leven achterlaten in hun thuisland. Maar ook veel vluchtelingen willen niets liever dan terugkeren. Waarom zouden ze dan zoveel moeite doen om Nederlands te leren?', vraagt Jean-Marie Slangen zich af. Nadat ze in OKAN genoeg talenkennis hebben opgedaan kunnen de jongeren verder studeren in een gewone klas. Opvallend is dat veel leerlingen voor een praktische vervolgopleiding kiezen. Zo is automechanica een populaire richting, omdat ze daar in hun thuisland ook iets aan hebben mochten ze ooit terugkeren. De ouderen, 17- en 18-jarigen, kiezen vaak voor deeltijds onderwijs waardoor ze nog enkele uren per week les hebben en dat kunnen combineren met werk.
​
Workshop theater voor vluchtelingen in CC Houthalen
'Kunst laat vluchtelingen makkelijker integreren'
Tine Oyen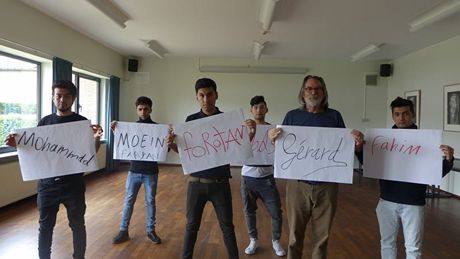 Een goede opvang van vluchtelingen is noodzakelijk. Gelukkig bestaan er geëngageerde vrijwilligers die zich inzetten om vluchtelingen met open armen te ontvangen, zoals vzw L.A.C.H. uit Houthalen. Zij organiseren regelmatig een workshop theater voor jonge vluchtelingen uit het asielcentrum van Houthalen-Helchteren.
Elke zaterdag organiseren Gerard Aerts en Trudie Appermans een workshop theater voor jonge vluchtelingen tussen 20 en 25 jaar. De eerste sessie van de vijf ging vorige week van start in het cultureel centrum Casino in Houthalen. De aanwezigen namen eerst even de tijd om met elkaar kennis te maken om daarna pas echt van start te gaan.
Workshop toneel
Vijf jonge mannen zijn komen opdagen. 'De meesten spreken geen Nederlands, maar proberen wel hun best te doen. Een van hen spreekt vlot Engels en speelt tolk voor de andere jongens', vertelt Trudie Appermans.
We kregen te zien hoe ze ontsnapte van de oorlog
Voor het tweede deel van de workshop is taal overbodig. De jongens beelden hun reis uit van Afghanistan tot in België. Gerard en Trudie klinken tevreden na de workshop. 'We zagen prachtige dingen. Het was heel aangrijpend. We kregen te zien hoe ze op hun knieën door de sneeuw kropen om zo te ontsnappen aan de oorlog in Afghanistan.'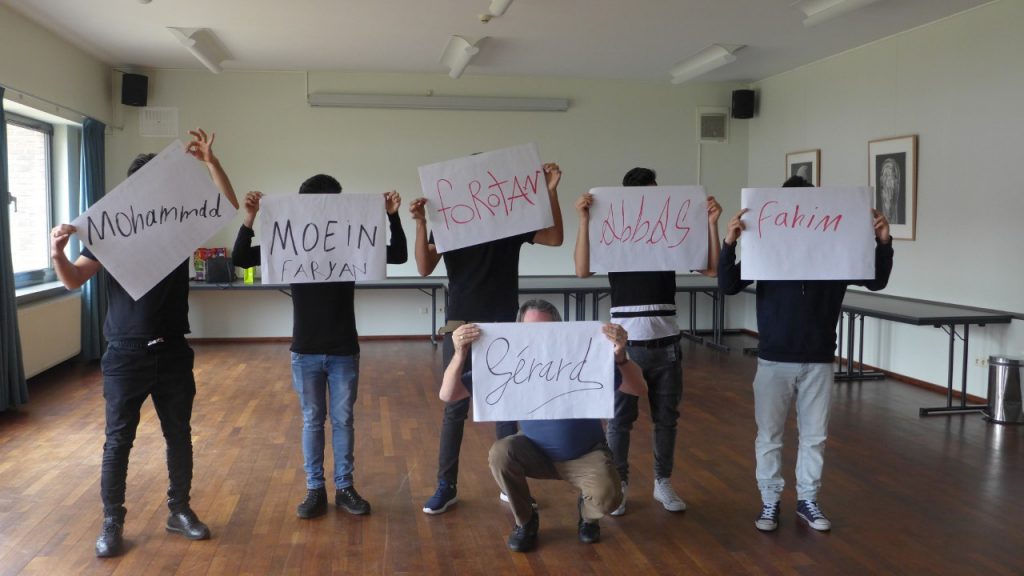 Vrijwillig initiatief
Aerts en Appermans vinden het belangrijk om nieuwelingen op te vangen. Ze organiseren deze workshops op vrijwillige basis vanuit hun vzw. 'We werken vanuit onze vzw L.A.C.H. rond communicatie en creatief bezig zijn in groepsverband. Het is belangrijk om speciale aandacht te schenken aan groepen die het recht hebben om kansen te krijgen in onze samenleving. Dat doen we door sociale artistieke evenementen te organiseren', vertelt Gerard Aerts trots.
Het is belangrijk dat we vluchtelingen opvangen met de middelen die wij bezitten
Vluchtelingen komen van de ene op de andere dag in een andere wereld terecht. 'Vaak hebben ze nood aan psychologische hulp. Denk maar aan de trauma's die ze met zich meeslepen. Ze zijn heel onzeker over hun toekomst en hebben heimwee naar hun familie. Daarom vinden wij dat we ze goed moeten opvangen met de middelen die we hebben. Kunst zal hier een groot aandeel in hebben, aldus Gerard Aerts.
​
Tijd om te geloven in dromers ongeacht hun afkomst
Aylin Koksal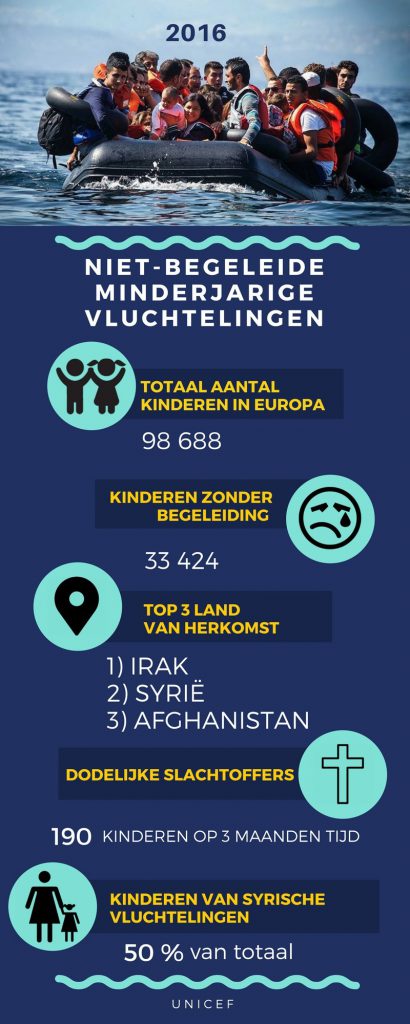 De minderjarige Mustafa uit Bagdad (Irak) studeert haartooi in KTA Hasselt. Na een barre tocht van drie maanden vond de vluchteling zijn vader in Sint-Truiden. Vandaag spreekt hij Nederlands en volgt een beroepsopleiding, maar dreigt hij nog altijd het land uit gezet te worden.
Toen in 2015 de foto van de kleine Aylan in de media verscheen, bracht die een golf van schaamte en medeleven zich mee. Hoe kon het dat wij het zo ver hadden laten komen? Het beeld bleef op ons netvlies gebrand. Vluchtelingen waren plots welkom en mensen kwamen op straat om hun medeleven te getuigen. 'Refugees welcome', klonk het luid en krachtig.
Dan kwam een golf van haat, onterechte veralgemening en polarisatie. Alle vluchtelingen waren plots verkrachters, terroristen en gelukszoekers. Vandaag is de vluchtelingencrisis zo vaak in het nieuws dat we er blind voor zijn geworden. We zijn vergeten dat in ons land zo'n 25.000 vluchtelingen wonen, dat ze elk afzonderlijk een persoonlijk verhaal hebben en vooral dat ze mensen zijn. We zijn vergeten dat in die rubberen bootjes niet alleen sterke mannen, maar ook kwetsbare kinderen zitten.
Voor de kinderen die er vandaag wel zijn geraakt, is er medeleven noch aandacht. Integendeel, ook voor hen is het gewoon aanpassen of wegwezen.
Gelukkig bestaan er ook veilige nesten waar die kinderen terechtkunnen. Zo hebben Hasseltse scholen hun structuren aangepast om minderjarige vluchtelingen een toekomst te bieden. Talloze leerkrachten, coördinatoren en psychologen staan ter beschikking om ze te begrijpen en ze een kans te geven. Dat zijn grote inspanningen die ook erkend mogen worden. In dit dossier vertellen we het verhaal van Mustafa, een minderjarige vluchteling uit Irak. Deze ambitieuze dromer is een voorbeeld van geslaagde integratie, mede dankzij de hulp van zijn school. Na iets meer dan een jaar begeleiding kan hij zich goed uitdrukken in het Nederlands, hij studeert en wil koste wat het kost slagen.
Toch bestaat de kans dat Mustafa's aanvraag voor een verblijfsvergunning negatief beantwoord wordt. Hij heeft zich aangepast, en nu moet hij het land verlaten. Het is hoog tijd voor medeleven en begrip. Het is tijd om te geloven in de dromers ongeacht hun afkomst.
​
Wat als de asielaanvraag van een minderjarige wordt afgewezen?
Retour naar het thuisland
Britt Somers

Met de vluchtelingenstroom uit het Midden-Oosten komen veel minderjarigen mee. Omdat kinderen de wereld anders beleven, worden hun asielaanvragen anders beoordeeld. Ook de 17-jarige Mustafa vluchtte via de Middellandse Zee weg uit zijn thuisland. Hij verblijft nu anderhalf jaar in België en heeft het hier goed naar zijn zin. Maar wat als wordt besloten dat hij en zijn vader terug moeten naar Irak?
Zoals Mustafa zijn er veel kinderen in België. Allemaal hebben ze een aanvraag voor asiel ingediend, maar niet iedereen mag blijven. Het uitzetten van deze kinderen is een soms pijnlijke, maar onvermijdelijke zaak. Of ze daadwerkelijk asiel krijgen, wordt bepaald door het Commissariaat-Generaal voor de Vluchtelingen en de Staatlozen (CGVS).
Uitgeprocedeerde asielzoekers
Zo lang de asielaanvraag loopt, mag een asielzoeker tijdelijk in België verblijven. Het verblijf wordt definitief als hij of zij erkend wordt als vluchteling volgens de Conventie van Genève. Als dit niet het geval is, dan zal de asielzoeker terug moeten naar het land van herkomst.
De terugkeer kan vrijwillig of gedwongen gebeuren. Bij een vrijwillig vertrek verhuizen de asielzoekers van een opvangplaats naar een zogenaamde terugkeerplaats. Daar verblijven ze maximaal dertig dagen en worden ze voorbereid op de terugkeer. Bij vrijwillige terugkeer kan een asielzoeker ondersteuning krijgen, zoals bij het oprichten van een eigen bedrijfje in het thuisland. Op die manier wordt de terugkeer toch iets minder zwaar gemaakt. Als een asielzoeker niet vrijwillig vertrekt, volgt er een gedwongen uitwijzing. Ze worden vastgehouden in gesloten centra tot de politie ze dwingt om op het vliegtuig te stappen. Vaak krijgen ze een verbod om nog naar Europa te komen.
Afwijzing van minderjarigen
Kinderen hebben een andere bescherming nodig in tijden van oorlog. Gezien de kwetsbaarheid van minderjarigen hebben ze andere rechten als asielzoeker dan meerderjarigen. Het feit dat een asielaanvraag van een minderjarige is, weegt dan ook zwaar mee bij de beslissing. De persoonlijke oorspronkelijke situatie van het kind in het land van herkomst moet zo duidelijk mogelijk zijn. Het liefst worden er zelfs familieleden, die ook in België zijn, ondervraagd over het kind om een zo goed mogelijk beeld te kunnen schetsen.
Bij de behandeling van een asielaanvraag van een minderjarige worden een aantal dingen bekeken, zoals de geloofwaardigheid van de verklaring, de situatie in het land van herkomst, de vrees van het kind bij terugkeer en verschillende documenten. Ook wordt rekening gehouden met hoe het land van herkomst met kinderen en jongeren omgaat.
Aan het einde van de procedure kan worden beslist dat de asielzoeker geen vluchtelingenstatus krijgt en dus niet in België hoeft te blijven. Hiertegen kan beroep worden ingediend bij de Raad Voor Vreemdelingenbetwistingen. Tijdens deze nieuwe procedure mag de asielzoeker nog in België verblijven. Wordt hij of zij meerderjarig en wordt het beroep afgewezen, dan zal hij terug moeten keren naar het land van herkomst.
Mustafa terug naar Irak?
Mustafa kwam alleen en onbegeleid naar Europa. In België werd hij herenigd met zijn vader, wat hem een begeleide minderjarige maakte. Als Mustafa en zijn vader volgens het CGVS in Irak niet het gevaar lopen om vervolgd te worden om wat voor reden dan ook, dan zou zijn asielaanvraag worden afgewezen. Ze zouden dan geen reden zien om hem langer hier te houden. Hij zou in dat geval binnen 30 dagen zijn vrienden en school moeten achterlaten om terug te keren naar Irak.
PXL eXperts biedt een forum aan PXL-studenten journalistiek om hun journalistieke expertise te delen. Dit Mustafa-dossier kadert binnen die visie.
Dit dossier leidde ook tot een artikel en een gedeeltelijke publicatie in Het Belang van Limburg.
Lees ook drie eerdere artikels van studenten journalistiek over vluchtelingen in België:
'Beter communiceren zorgt voor een betere samenleving'
Mét vluchtelingen praten, niet over